JOURNEY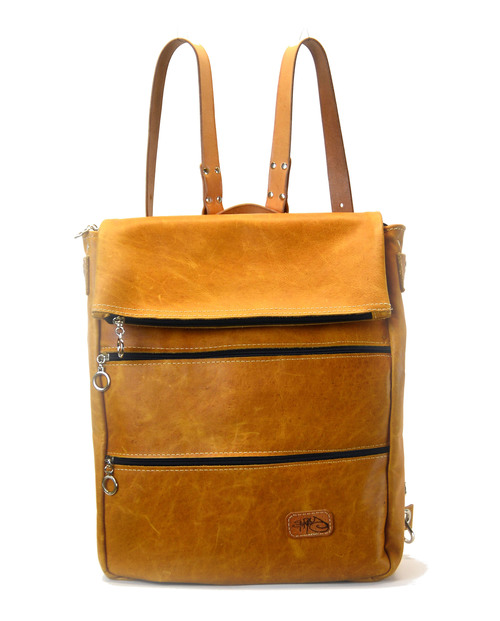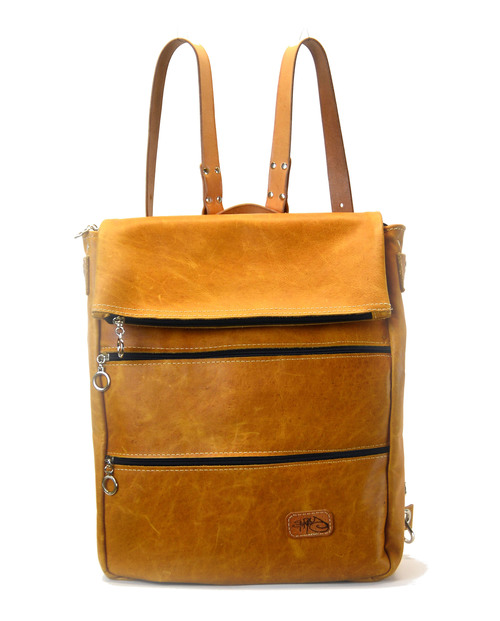 sold out
JOURNEY
Life is a JOURNEY.
The JOURNEY was inspired by the leather markets of Italy. Simple design that functions in harmony with your life. The JOURNEY can hold a laptop and it's backpack straps distribute the weight. Just about to walk into a meeting?...convert the straps into a over the shoulder bag for a more professional appearance. The JOURNEY has 3 outside pockets making your mobile office clean and organized. The large front pocket is big enough for a tablet. Remember: life is a JOURNEY not a destination.
Designed and handmade by local Minnesota designer, Sarah Butala.
Please choose the "pouch" shipping and handling option when checking out.
You will receive your bag within 2 to 3 weeks.
For more customizations contact us, we are happy to work with you towards a unique look.
dimensions: 12"w x 14"h x 4"d
4 zipper pockets
adjustable Vegetable Tanned Leather strap/ converts to shoulder strap
100% leather
strong fabric lining
nylon bonded thread
100% Guarantee
Thank you for choosing Strey Designs, a local business, owned and operated by designer Sarah Butala. All our products are guaranteed as long as you own them. We want you to be 100% satisfied with your new Strey Designs product. If it rips, stains, breaks, becomes damaged in any way we hope you contact us, even 5 years down the road. We love to hear how our products wear over time and are committed to making a quality product but can only do this with your feedback.
Leather Care
We recommend conditioning your product regularly with our Angelus Mink Oil, which will keep your leather soft and supple and will help with salt and water stains. We also carry Fiebing's Saddle Soap which is great for cleaning and polishing your product to keep it looking great!
Leather Characteristics
All our products are made from top grade leather, hand selected for quality and durability. One great thing about leather is its natural character; these animals have lived their lives in nature. There may be evidence of scarring, bug bites and injuries as a result of the animal's history. Unique imperfections are expected with leather especially when we use the whole hide. It is the beauty of the process. Leather is strong, yet soft, and it stretches to fit your life.